{{ notice }}
{{ warning }}
Your one-stop shop for WHMIS and TDG training.
Need to train a large team? Our award-winner courses and intuitive online learning
platform make it easy for you to manage multiple learners and courses at scale.
Industry-leading LMS platform
Make online learning easy with our powerful, intuitive LMS platform.
Subject-matter experts with real-world experience
Our courses are designed by safety pros who couple impressive credentials with decades of on-the-job experience.
30+ years of experience in the safety  training industry
We've been the leader in Canadian safety training for over three decades.

Engaging, interactive courses from instructional design experts
Our courses are optimized by instructionaldesign experts who understand the psychologyof adult learning.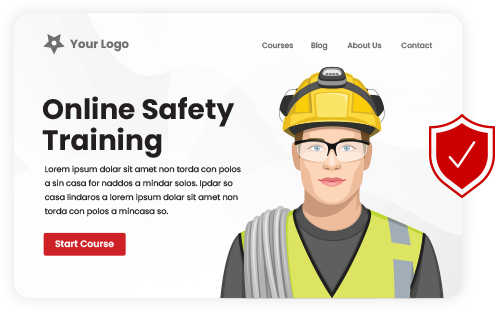 Enhance trust with a branded learning portal.
Work for a large company? Enhance learner trust and confidence while boosting your brand with a customized learning portal. Add your logo and brand identity to our powerful e-learning platform to make your corporate learning a seamless experience.
Scalable pricing for your business needs.
Buying in bulk? Let's talk about what kind of discount we can give you. Call our knowledgeable sales reps today and let us get you the best training at the best price.