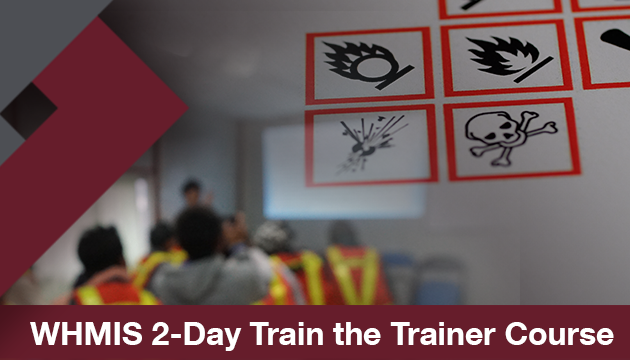 WHMIS 2-Day Train the Trainer Course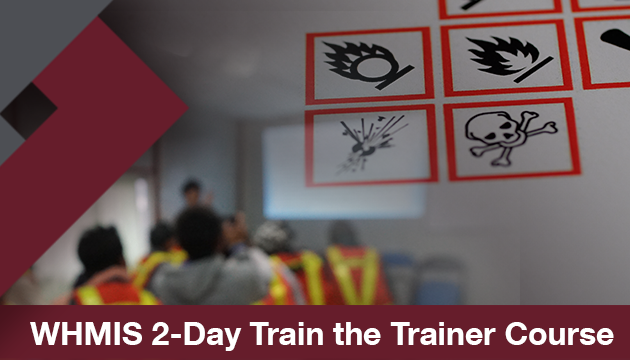 Description
This WHMIS 2-Day Train the Trainer package provides you with all the tools you need in order to train and certify your colleagues, staff, or clients in the updated WHMIS Guidelines. As part of the package, you'll receive all the training tools you'll need including: presentation, instructor kit, and notes/activities to help you engage your students with activities and examples. The format works best with Participant guides.
Upcoming Dates Include:
April 29 and 30, 2021
In addition to your digital assets, you will also receive a physical copy of your Instructor certificates, a WHMIS Instructor Guide, 10 WHMIS Participant Guides, and a WHMIS Handbook. Shipping is included in the purchase price.
The "Participant Guide" enables students to follow along with the latest edition of the classroom presentation. It is a highly interactive teaching aid.
FEATURES INCLUDE WHMIS Instructor Training Program (online) WHMIS 2015 Student Presentation loaded onto a USB Data Stick (digital file) 1 WHMIS Instructor Guide 10 WHMIS Participant Guides for Learners with bound-in Exam and Wallet Certificate 1 WHMIS Handbook Regular update notifications on new WHMIS legislation changes
Upon completion of this course you will be able to implement a WHMIS program that follows the Danatec Powerpoint presentation and handbook for the following topics: Laws that protect you Product information Hazards Safe use Emergency actions Rights and responsibilities Your role Other training required This training program will provide you with the tools and instructions to tailor your own course content for your Company.